Noticias y Eventos
Featured News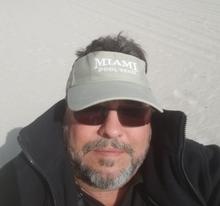 There's the proverbial saying that 'Rome wasn't built in a day' an...
Read More...
Miami Pool Tech is a family owned business that has provided outstanding customer service ...
Read More...
Andres Hernandez - Bringing Quality to MPT
By:Staff - October 23, 2018
Andres Hernandez, did not bother to dip his toes into the (pool) water when it was time for him to join his family's business, instead he dove right in. Although Miami Pool Tech has been in operation for over two decades, 'Andy' - as he's warmly referred to by everyone who knows him, joined the team officially four years ago as our Chief Human Resource Officer. After acquiring his associates degree from Miami Dade College he moved on to pursue his Bachelor's degree in psychology at Florida International University. While attending FIU, Andy would opt to spend his summers working along with his family so when he graduated it was no surprise that he chose to dedicate his time to assisting with the growth of MPT side by side with his two brothers. Together they represent a new generation of leaders for our company.

It's no secret that client satisfaction is a big deal at Miami Pool Tech, which is why Andy spends his days at MPT ensuring that the high standard our company has attained and built over the years is being preserved and his staff is as efficient as possible. There's a popular saying, with great power comes great responsibility. Andy has had to make some tough calls throughout his time as a leader for the sake of maintaining client satisfaction and productivity. Although, his first course of action isn't always to dismiss an employee due to bad client reviews or unproductivity, he often tries his best to move them into a different role in the hope that they'll blossom.

Despite the company being comprised of 70+ team members, Andy appreciates that we've still managed to remain very family oriented. Everyone comes to work in a space where they feel comfortable with the people around them. Inside jokes abound in our office and the mood is light which keeps everyone productive. Admittedly during the transition of leadership from his father Carlos Sr. to Andy and his brothers, they would often seek their father out for his advice on various situations related to managing the business. During this time they've all learnt a great deal and are confident in their individual and collective ability to overcome hurdles or challenges that arise. Andy's vision for future growth begins with a lower turnover rate and to be able to provide a range of great benefits for his employees, since he believes a happy team translates to exceeding customers' expectations.

Being a workaholic, Andy spends most of his time at the office Monday through Friday but he dedicates his weekends to his wife, Kelsea and their three dogs - Lulu, Gerdie and Archie. Andy likes relaxing at home during the weekends or taking a mini trip to their townhouse, which is conveniently just walking distance from Hollywood beach and the boardwalk. Here they have the options to bicycle around the boardwalk, dine at one of the many local restaurants or simply enjoy the beach… on second thought, Andy isn't very fond of the beach right now thanks to the red tide that has been washing up onto the shore and the unpleasant sulphur smell, so he'll stick to the boardwalk.

Taking Miami Pool Tech's tagline 'professionalism, integrity, expertise and innovation at its best ' seriously has definitely made for a great experience for Andy and by extension our clients. You'll always be in good hands when working with Miami Pool Tech thanks to his canny HR decisions. We encourage you to reach out to Andy with any suggestions you may have on how we can further improve our people...our number one resource and Andy's number one priority.
Featured News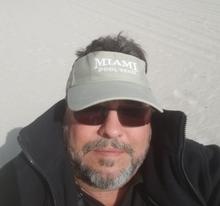 There's the proverbial saying that 'Rome wasn't built in a day' an...
Read More...
Miami Pool Tech is a family owned business that has provided outstanding customer service ...
Read More...