Noticias y Eventos
Featured News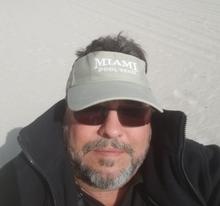 There's the proverbial saying that 'Rome wasn't built in a day' an...
Read More...
Miami Pool Tech is a family owned business that has provided outstanding customer service ...
Read More...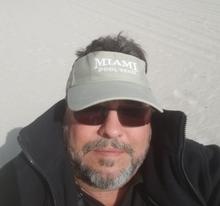 Meet Carlos Hernandez Sr, the founder of Miami Pool Tech
By:Staff - November 20, 2018
Carlos Hernandez Sr. has always enjoyed being around water but it wasn't until he spent two weeks working along with his father-in-law, who had a small pool service company, that he was inspired to take the plunge into the pool service industry himself. However, not wanting to get ahead of himself, Carlos knew that to run a successful business, as he had intended to do, he needed to gain experience and learn all the best practices of the industry. Carlos held a position as Pool Director at Williams Island Private Club and Condos located in Aventura, Florida for six years. Over the years he was responsible for overlooking daily operations, directing and coordinating projects in construction and renovation, coordinating special functions and events in the hospitality and high rise industries, as well as hiring and training within the department. He also did a short stint at a pool service company before the physical manifestation of his brain child and what is now South Florida's preeminent commercial pool servicing company, Miami Pool Tech, came to be in existence.
Miami Pool Tech's ability to make waves in the commercial pool servicing industry could be credited to their commitment to always providing service above and beyond the industry standards. Great efforts are made to service and respond to clients needs promptly, even if that means early mornings and late nights for his 70+ team members….what's even better is that the culture of the firm is that way, so even the employees demand this of themselves. That in itself if a testament to what Carlos has built. As the years have gone on, Carlos has stayed abreast of improvements mandated by the various county, state and federal health departments as well as staying ahead of the curve when it comes to technology...as the name suggest "pool tech". He has been an outspoken advocate for efforts to educate commercial and residential pool owners on the dangers of hiring unlicensed contractors, individuals with little experience and training, and folks that aren't even background checked, etc.
For Carlos, the best part of being the founder and owner of Miami Pool Tech is definitely to witness the close bond shared between his team and his clients. Carlos has done an immaculate job of creating and maintaining an environment where everyone feels like family. This is evident from the fact that some of our employees and clients who have been with us from the inception are still here with us today! Though he spends less time these days being involved in the day to to day operations, since passing the baton on to his three sons, Carlos Sr. is still very much present for his sons, the firm's managers, his employees and always for clients. The transition of leadership from Carlos Hernandez Sr. to his sons - Carlos Hernandez Jr, Daniel Hernandez and Andres Hernandez - has been successfully managed over the course of the last several years. Carlos is incredibly proud of the work they've done and has said they're doing even better than he would've been able to on his own. Carlos is filled with confidence about the new heights this new generation of leadership will take Miami Pool Tech to and also what that means for his clients.
This Thanksgiving, Carlos and his family would like to extend infinite gratitude to our hardworking staff for their years of dedication and friendship. To our clients, your patronage of Miami Pool Tech is greatly appreciated and we thank you for continuously choosing us to service your commercial and luxury residential pools. Happy Thanksgiving to you and yours!
Featured News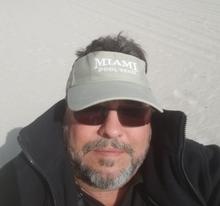 There's the proverbial saying that 'Rome wasn't built in a day' an...
Read More...
Miami Pool Tech is a family owned business that has provided outstanding customer service ...
Read More...